The Newton-Conover City Schools Curriculum Department is committed to serving the students and educators by providing support and guidance with the implementation of the North Carolina Standard Course of Study, research-based instruction, and instructional technology.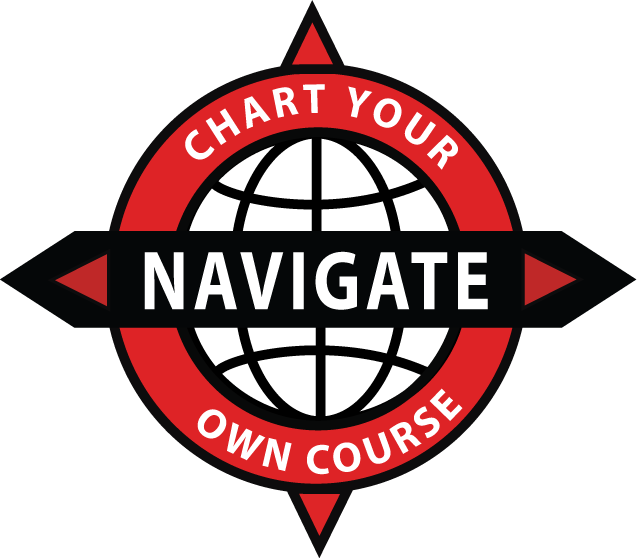 Newton-Conover City Schools has adopted a Digital Convergence Initiative designed to assist our region's schools in making the fundamental change needed to meet the needs of today's learners. We refer to this initiative as Navigate. We are transforming our professional development delivery system to a more personalized approach that incorporates a blended learning model and flexible learning spaces.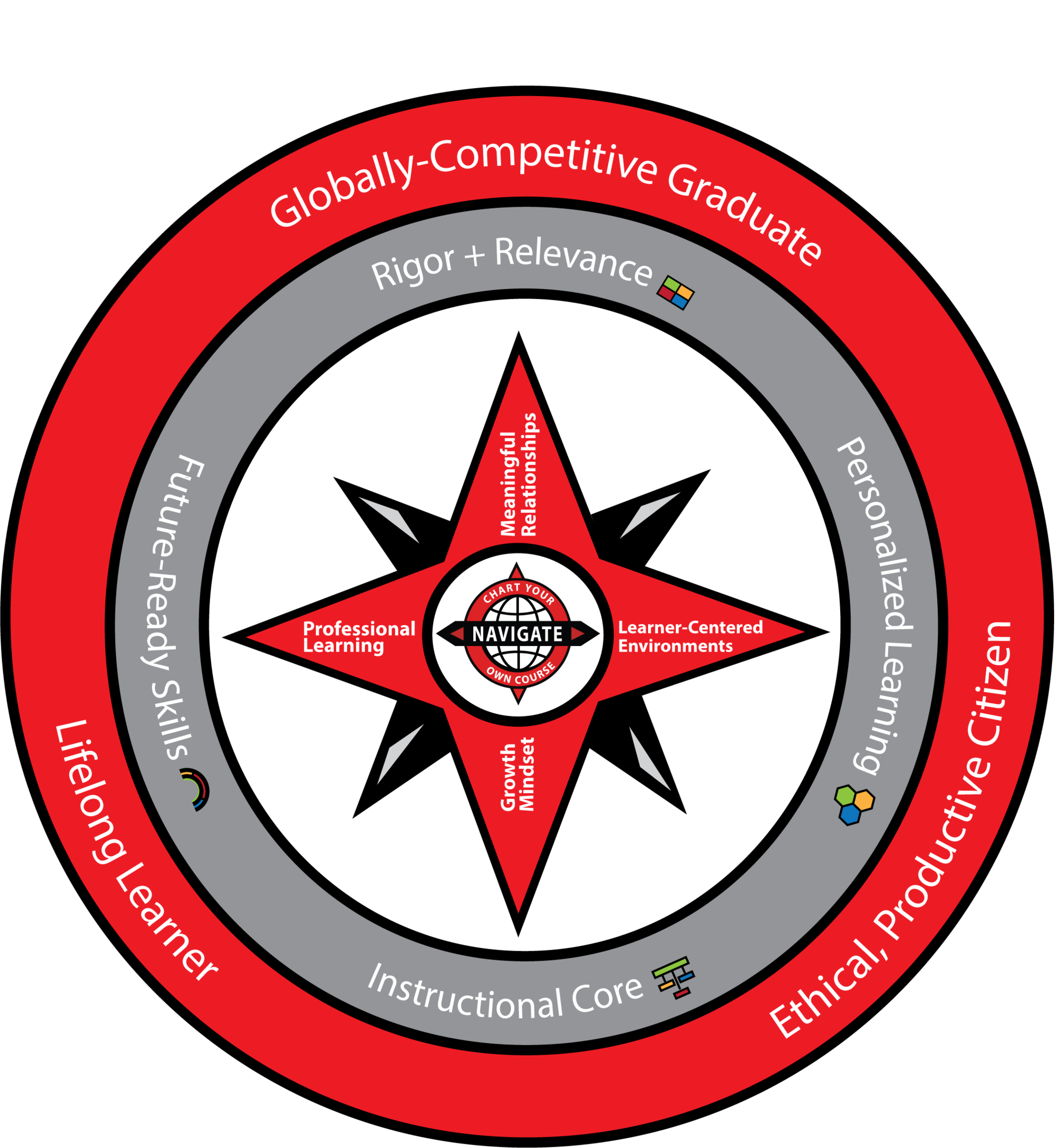 Another important component is our Instructional Model. Our instructional model centers around student learning outcomes but is designed with educators in mind as well.
Focus on Educators
Our instructional model begins in the center to the outer rings. In the center of the model, we focus on our educators and support them in four different areas - supporting a Growth Mindset, providing Professional Learning opportunities, encouraging Meaningful Relationships, and working with them to develop Learner-Centered Environments.
Learning Conditions
Once these conditions are met, teachers can then implement the four components in the gray ring into their daily instruction to ensure students acquire the knowledge, skills, and dispositions they need to Navigate their own pathway to success. These instructional frameworks include our Newton-Conover City Schools' Instructional Core, the Partnership for 21st Century Skills P21 Framework, Daggett's Rigor + Relevance Framework, and the Personalized Learning Honeycomb.
Student Outcomes
The outer ring of our Instructional Model focuses on our ultimate goal, preparing students for success in today's society. We know that if the educators make meaningful relationships with students, adopt a growth mindset, create learner-centered environments, and engage in high-quality professional learning, then they will be equipped to develop lessons grounded in research-based, modern pedagogical models. These conditions will lead to success for our students, including becoming Globally-Competitive Graduates who are Ethical, Productive Citizens, and Lifelong Learners.