January is School Board Appreciation Month in North Carolina. Newton-Conover City Schools would like to take this opportunity to express its appreciation for the hours of time and leadership our school board members devote to the children of Newton-Conover. They are an extraordinary group of people who are deeply dedicated to our schools, our students, our staff, our parents and the broader community. Thank you for your service.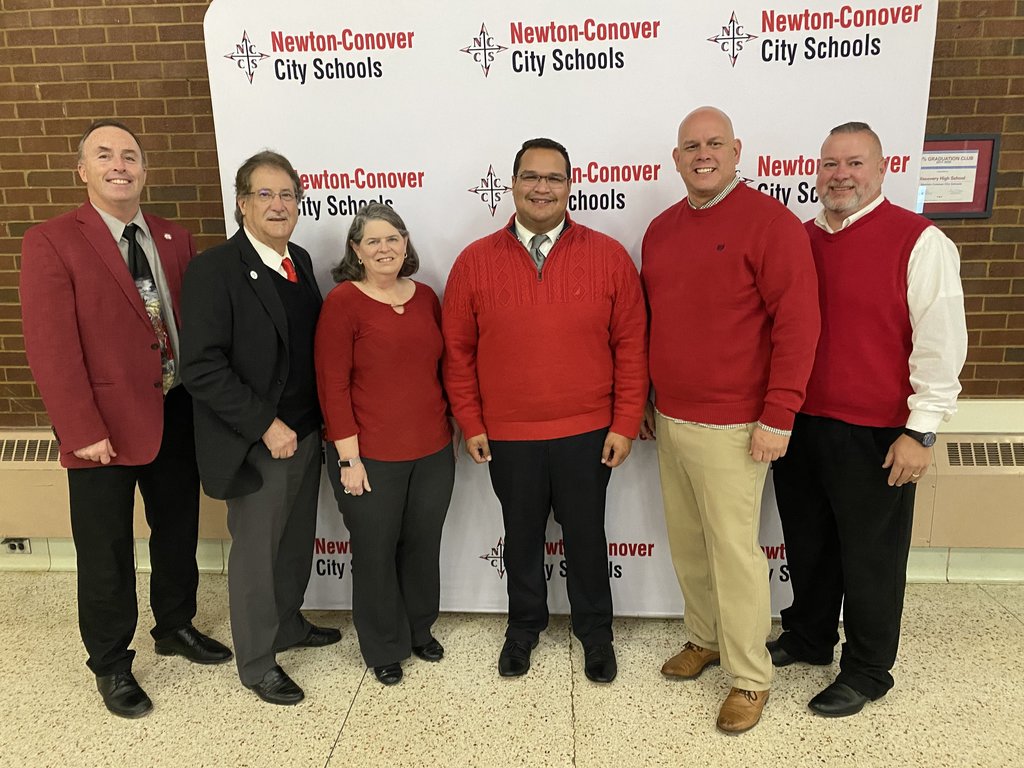 Good evening, Due to the potential for black ice and freezing temperatures that will persist until the afternoon tomorrow, Newton-Conover City Schools will operate via Remote Learning Day for Friday, January 21, 2022. Kid Connection will be CLOSED.
Good afternoon, Newton-Conover City Schools will operate via Remote Learning Day for Thursday, January 20, 2022. Kid Connection will open at 9:00 am at North Newton Elementary School ONLY.
The Newton-Conover School Board will meet in a special called meeting for 2022-2023 Calendar Approval and Personnel Considerations on January 24, 2022. The meeting will begin at 4:00 PM in the Newton-Conover City School Board Room at 605 North Ashe Ave, Newton, NC.
Sarge and Bailey Barger enjoying the snow!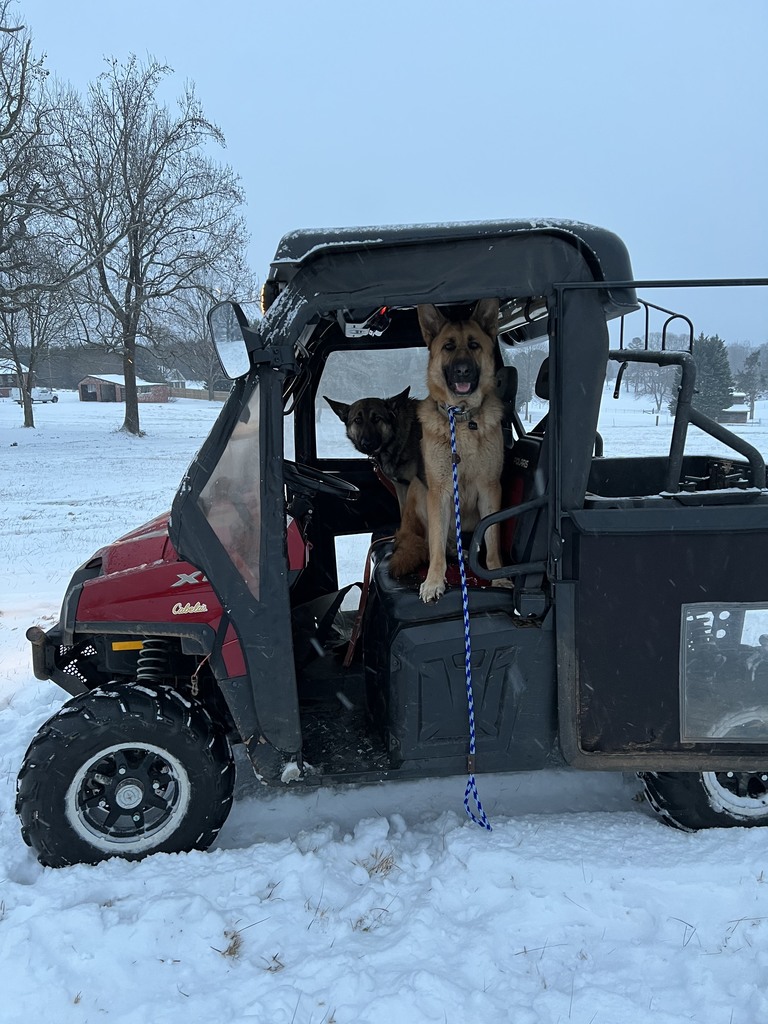 It has been a couple of years since we have had a snow, so let's celebrate it. Help by sending in to N-CCS your "Playing in the Snow Photos." You can email them to me at
john.robinson@n-ccs.org
and make sure you tell me who is in the photos.
Due to continued icy road conditions, Newton-Conover City Schools will operate via Remote Learning Day for Wednesday, January 19, 2022. Kid Connection will open at 9:00 am at North Newton Elementary School ONLY.
Due to the impact of Winter Storm Izzy, Newton-Conover City Schools will be closed for students with an optional Remote Workday for eligible Staff on Tuesday, January 18, 2022. Kid Connection will be CLOSED. All campuses will be closed to students and staff.
Overnight there are possibilities for small amounts of rain/frozen precipitation but it should be brief and disappear quickly. Heavy overnight wind gusts should help dry off the roads, which lessens the potential for any slick spots in the early morning hours. With this being said, winter weather can be unpredictable. As such, Newton-Conover City Schools leadership is actively watching the weather for tomorrow, Friday, January 7. If there is a need for a delay, an announcement will be made by 6:00 am. If no announcement is made, school will operate on a normal schedule.
CONVID-19 Vaccination Clinic to be held on January 7, 2022 in the NCCS Board Room from 12 to 5:30 PM. Ages 5 and up. Register at StarMed.care or call 980-445-9818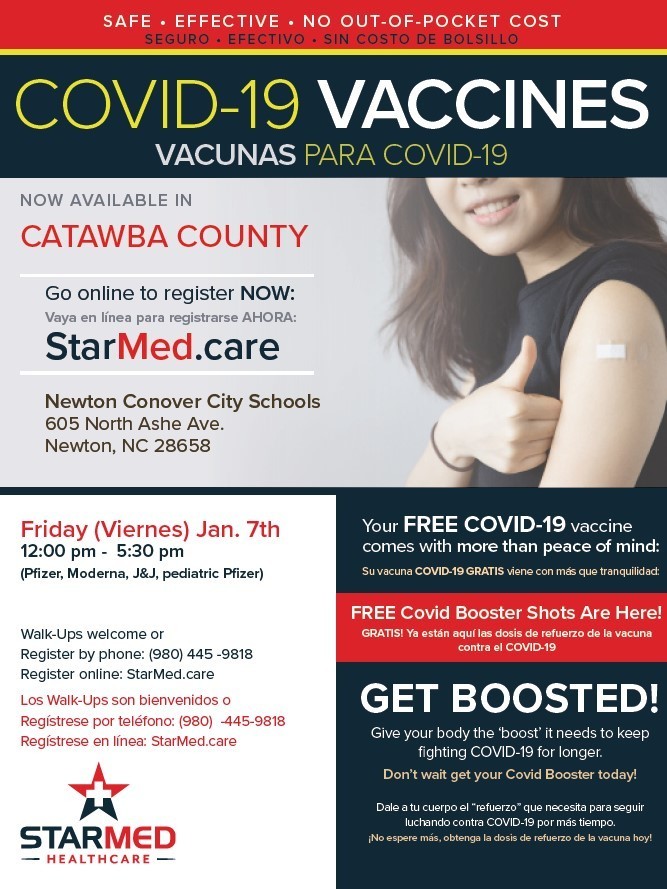 Congratulations to Mrs. Tammy Brown who has been named the Chief Academic Officer for Newton-Conover City Schools (N-CCS). Mrs. Brown has spent her entire career in N-CCS as a teacher, assistant principal, and principal at Thornton Elementary School (now North Newton Elementary School) as well as Director of Elementary Education and Federal Programs for the system. Mrs. Brown has already been serving in this role the past 2 months in an interim capacity. She will continue to handle K-8 Curriculum and Federal Programs for N-CCS. Mrs. Brown is married to Kevin Brown, an educator in the Iredell-Statesville Schools and a mother to two sons: Carson (19) and Connor (15). Tammy is a lifelong Catawba County native and is excited to continue her service to this county and more specifically to Newton-Conover City Schools. She will formally begin this role on January 3, 2022.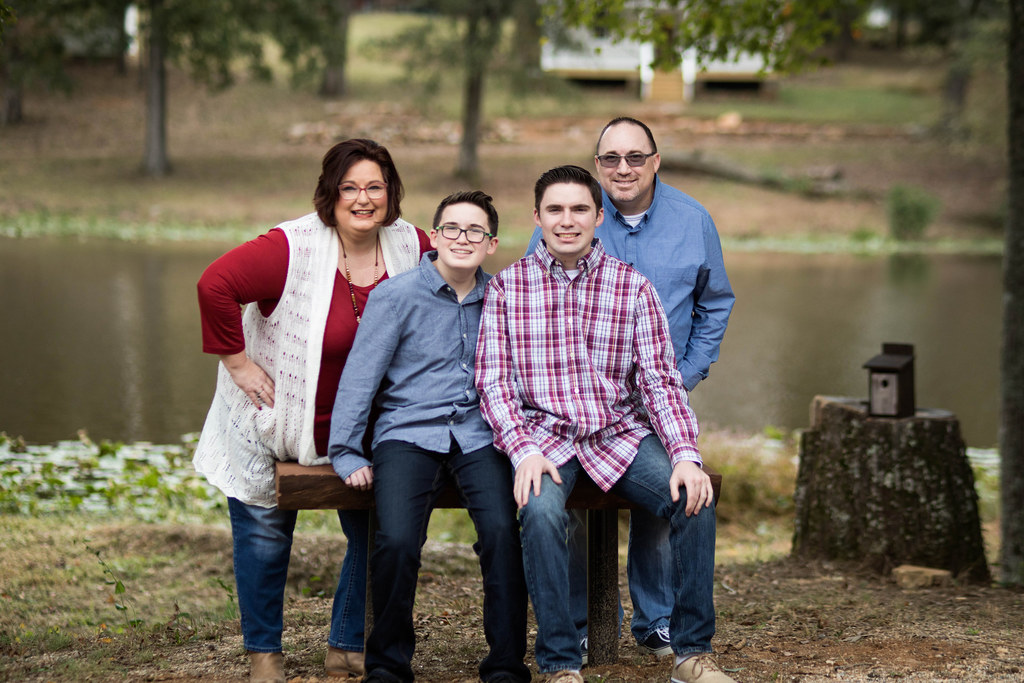 Here is the 2021-22 Newton-Conover Board of Education. Robbie Gonzales was re-elected Board Chair for this year, Phil Heath was elected Vice-Chair. Not pictured is Board Member Jim Stockner.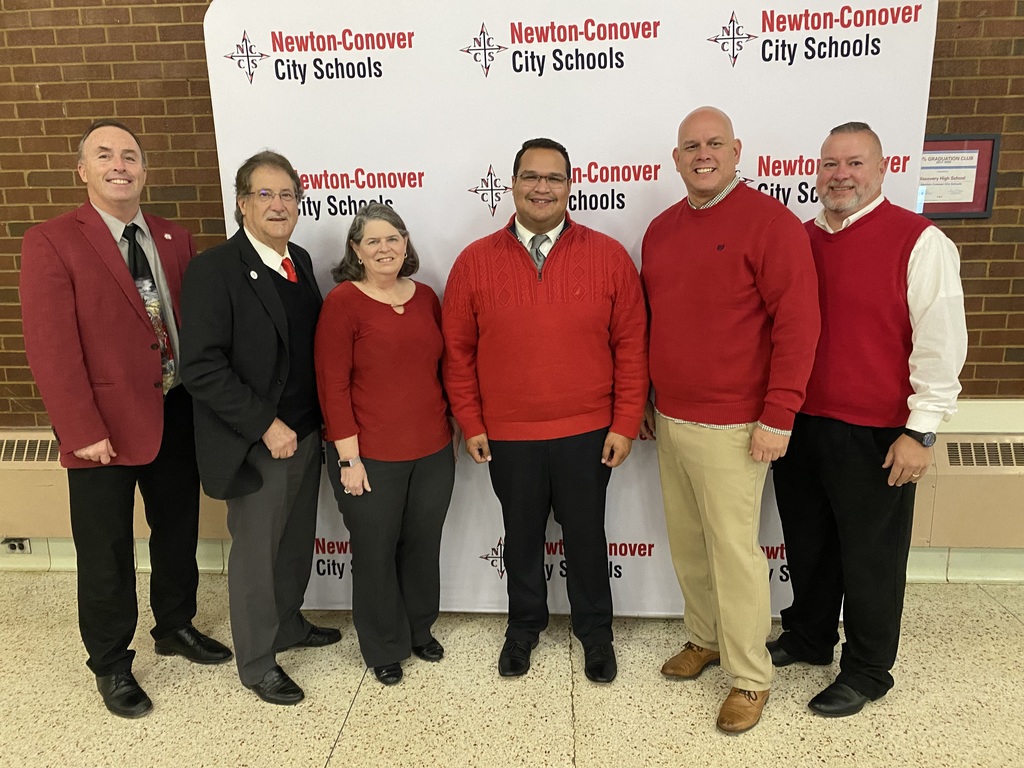 Board Member Robbie Gonzales was sworn in on 12-14-21 pictured here with Ashley Bandy.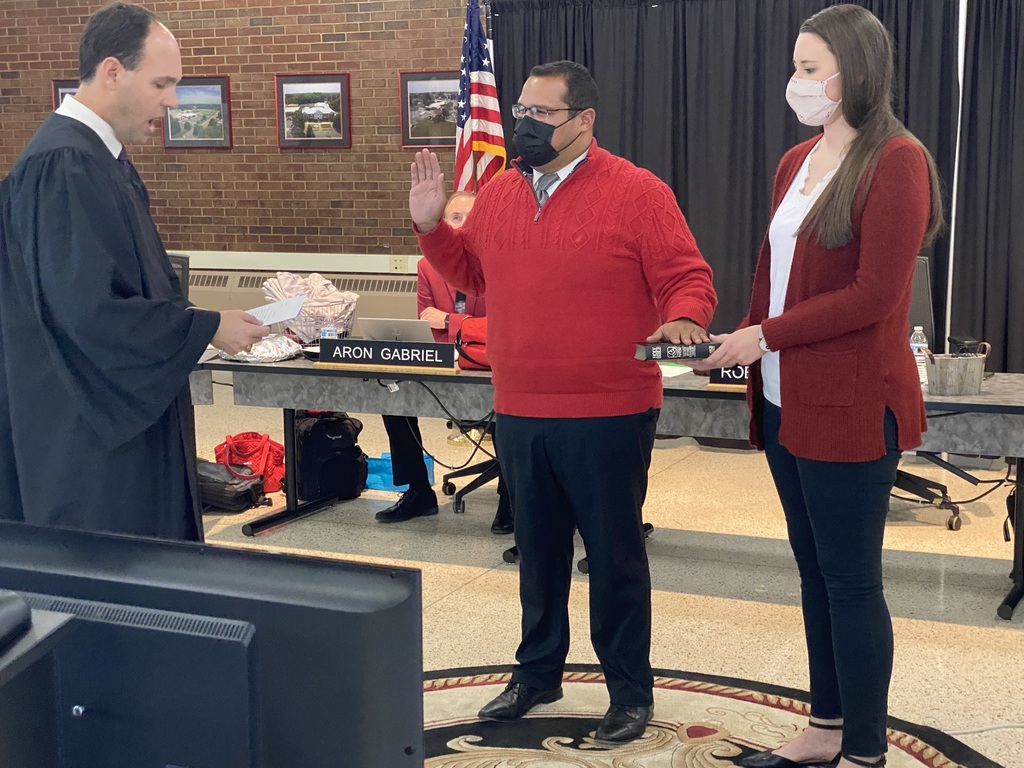 Also sworn in on 12-14-21 is Board Member Phil Heath, pictured here with son Kade.
On 12-14-21, Re-elected Board Member, Tim Hayes was sworn in by the Honorable Robert Mullinax, Jr. Pictured here with his wife Leah Hayes and son Cooper.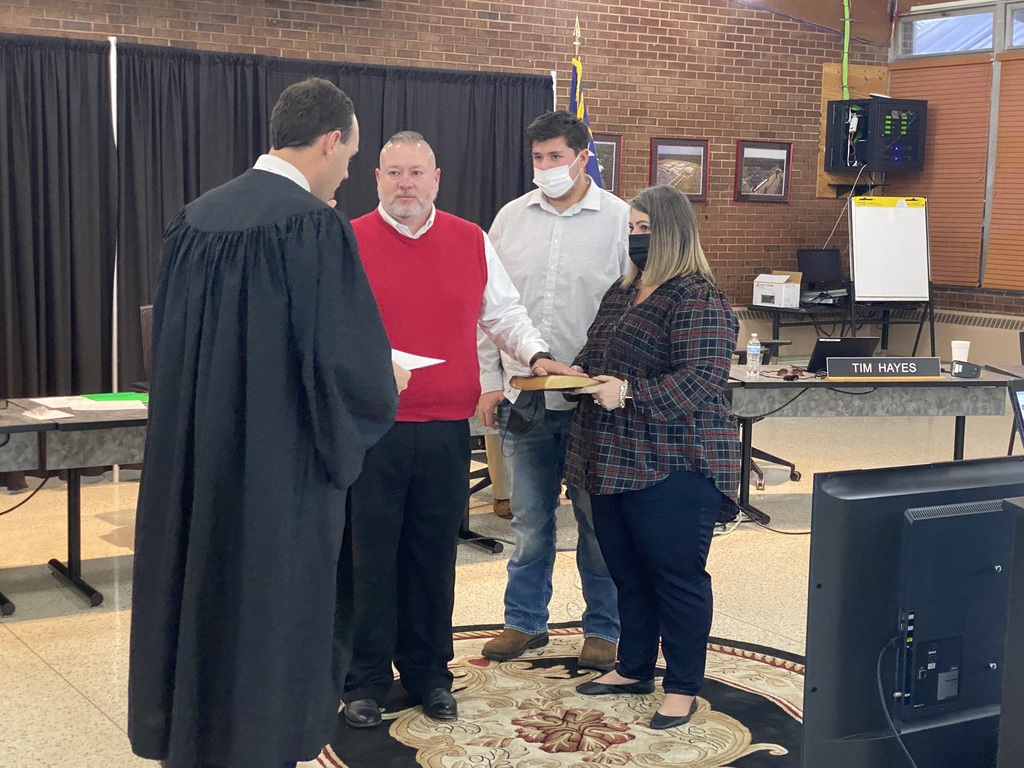 At the 12-15-21 Board Meeting, the 2021 Women's NCHS State Championship Golf Team was recognized. Pictured areL Celeste Little, Hailey Hicks, Sondra Uon, and Coach John Echerd. Congratulations to all!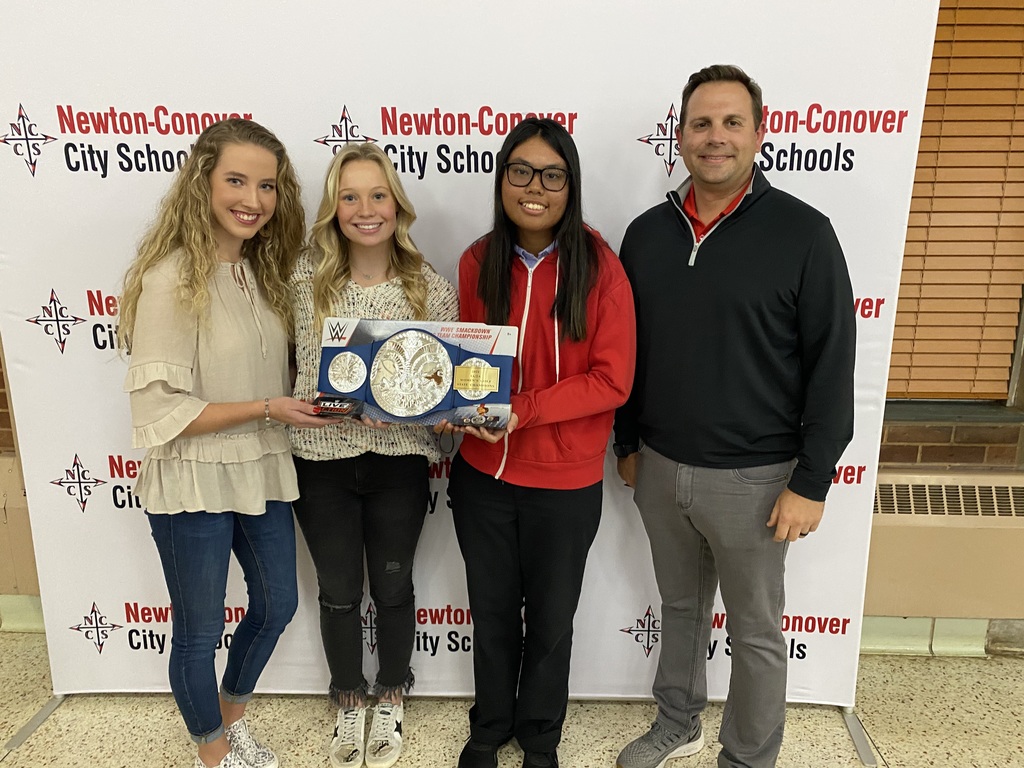 Also recognized was NCHS tennis player, Alexa Allison. Alexa has been the #1 tennis player for 3 straight years, team leader and has gone to the State Tournament repeatedly.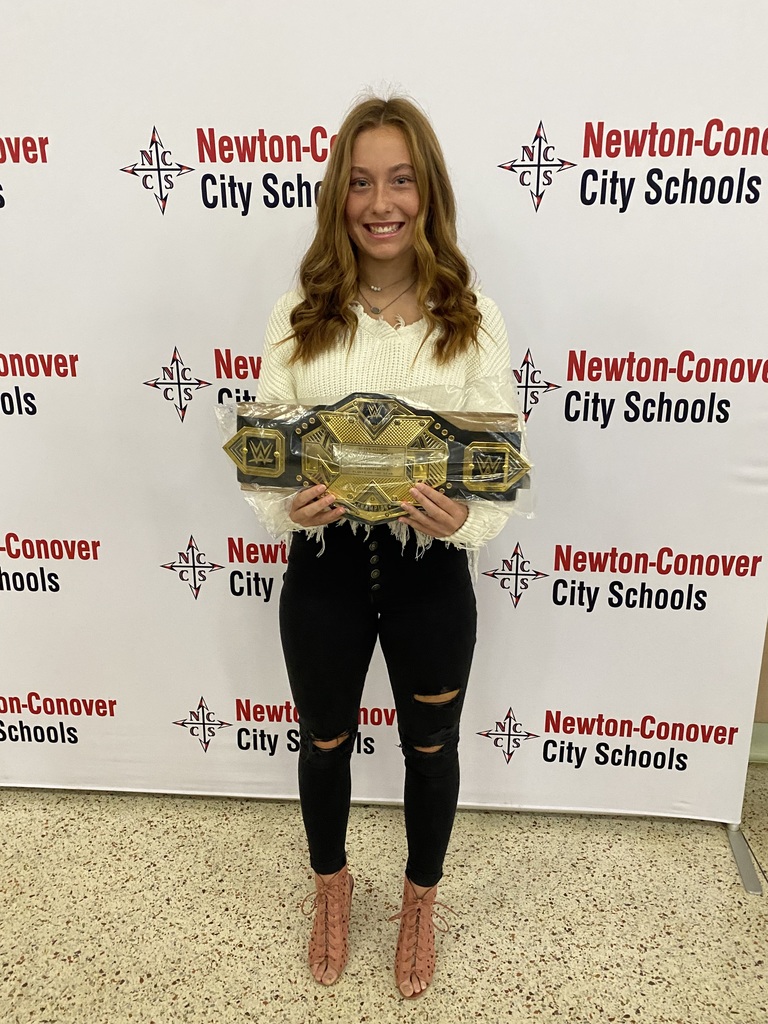 N-CCS Board of Ed recognized Conover School Teacher, Rachel Stanley. Principal Josh Weese was appreciative of all her efforts to assist with compliance processes and paperwork for the school.