Thank you Newton-Conover Middle School Bus Drivers Dallas Black, Jeff Brotherton, and Vicky Williams. School Bus Drivers Appreciation Week 2022!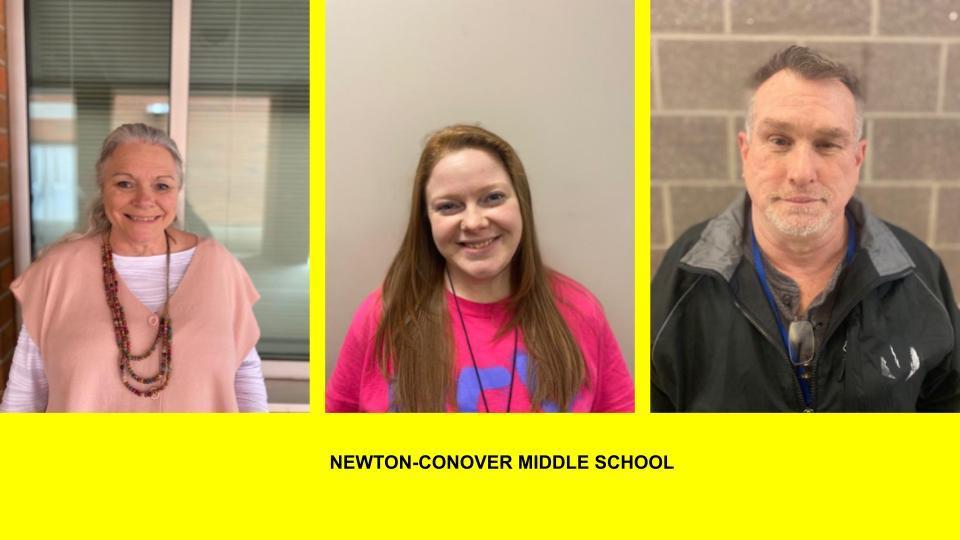 Thank you South Newton Elementary School Bus Drivers Gina Lutz, Dana Wyant, Portlynn Cobb, Tamika Howell, Wendy Cansler, and Sherri Connor. School Bus Drivers Appreciation Week 2022!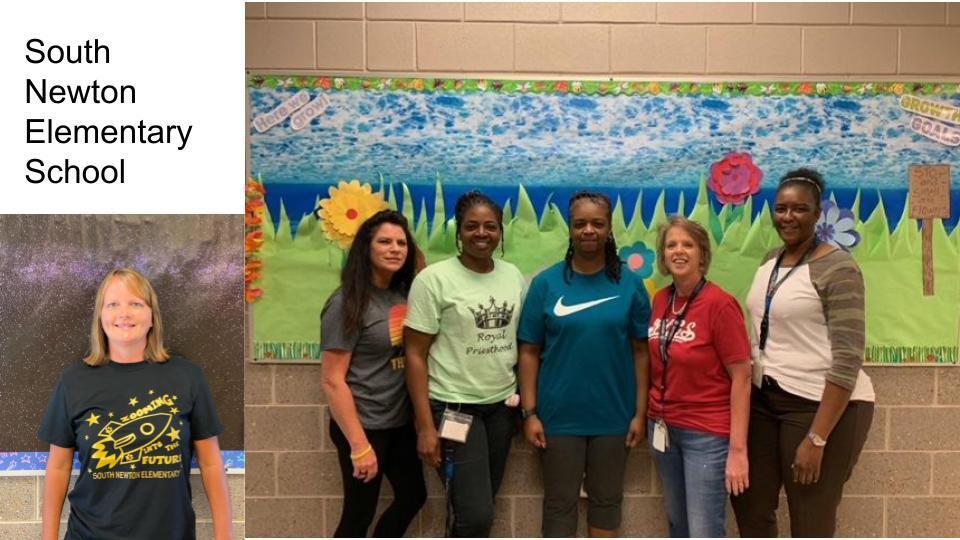 Thank you Shuford Elementary School Bus Drivers Michelle Gibson, Audra Smith, Tina Yandle, Cherie Adams, Bonita Martin, and Clarissa Hickman. N-CCS appreciates and celebrates the work you do!
For School Bus Driver Appreciation Week 2022, N-CCS wishes to thank North Newton Elementary School Bus Drivers Julie Sandel, Kelli Clampitt, Marlene Lackey, Nicole Boggs, Mirozlava Gamez, Veronica Cruz, and Melissa Slamcik.
Thank you to our Newton-Conover High School Bus Drivers Paula Mundy and Audrey Phelps. You are appreciated during School Bus Drivers Appreciation Week 2022!
Newton-Conover City Schools celebrated its Bus Drivers this morning at the Annual Bus Driver Appreciation Breakfast! Thanks to Our Bus Drivers for seeing that our students get to school and home each day!
Celebrating School Bus Driver Appreciation Week 2020...N-CCS thanks Discovery High School Bus Drivers Kim Beal, Cregg Laws and Robin Hawn. Thank you for your continued work for N-CCS and our children.
Thank You Conover School Bus Drivers: Julie DeCoursey, Melissa hayes, Susan Randolph, Cheryl McCombs, Leah Setzer, Tiffany Kreuger, Mich Haynes, Pete Dragstem, Lisa Farley, Nicole Hershberger, Joy Dennison, Suzy Blackburn, Kim Clontz, Margaret Bush, and Tina Ross.
Let's celebrate National Bus Driver Appreciation Week! Those of us who have attended public schools and rode the bus to school each morning, know that the first public school employee we met and interacted with each morning was a bus driver. Bus drivers are vital in ensuring that our students arrive safely and are returned home safely each day. It is impossible to recognize the work they do each day. While driving they also watch after the students they transport. The work they do for Newton-Conover City Schools is invaluable. Our school district wishes to recognize and celebrate their roles and work during School Bus Driver Appreciation Week 2022, February 14 through February 18, 2022.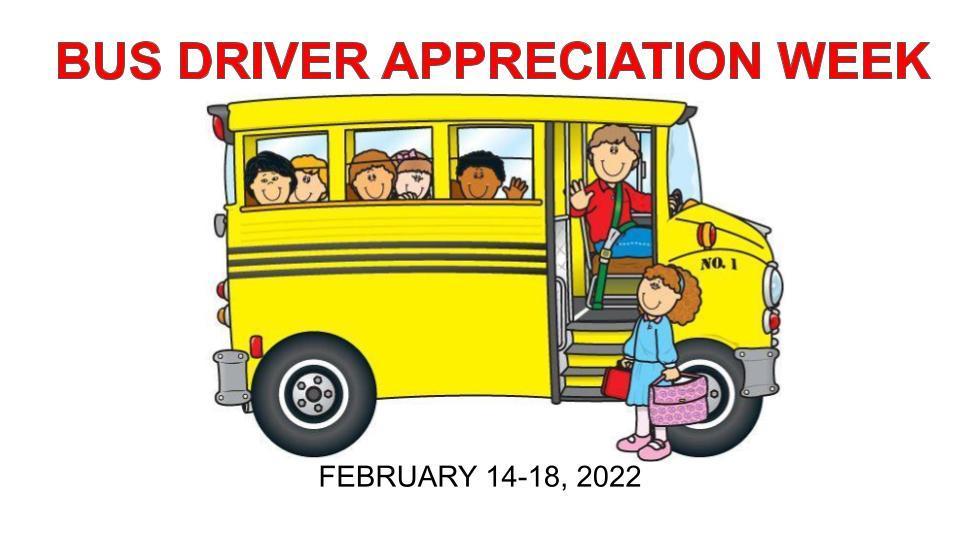 N-CCS would like to thank and recognize Linsey Robertson, school counselor at South Newton Elementary. Ms. Robertson has been with our district just over 6 years, Thank you for your work with the students and staff at South Newton.
N-CCS recognizes Maggie Bartlett for National School Counselor Day 2022. Ms. Bartlett is the counselor at Shuford Elementary School. She is in her 3rd year there. She is an advocate for students' well-being daily and supports all students and staff.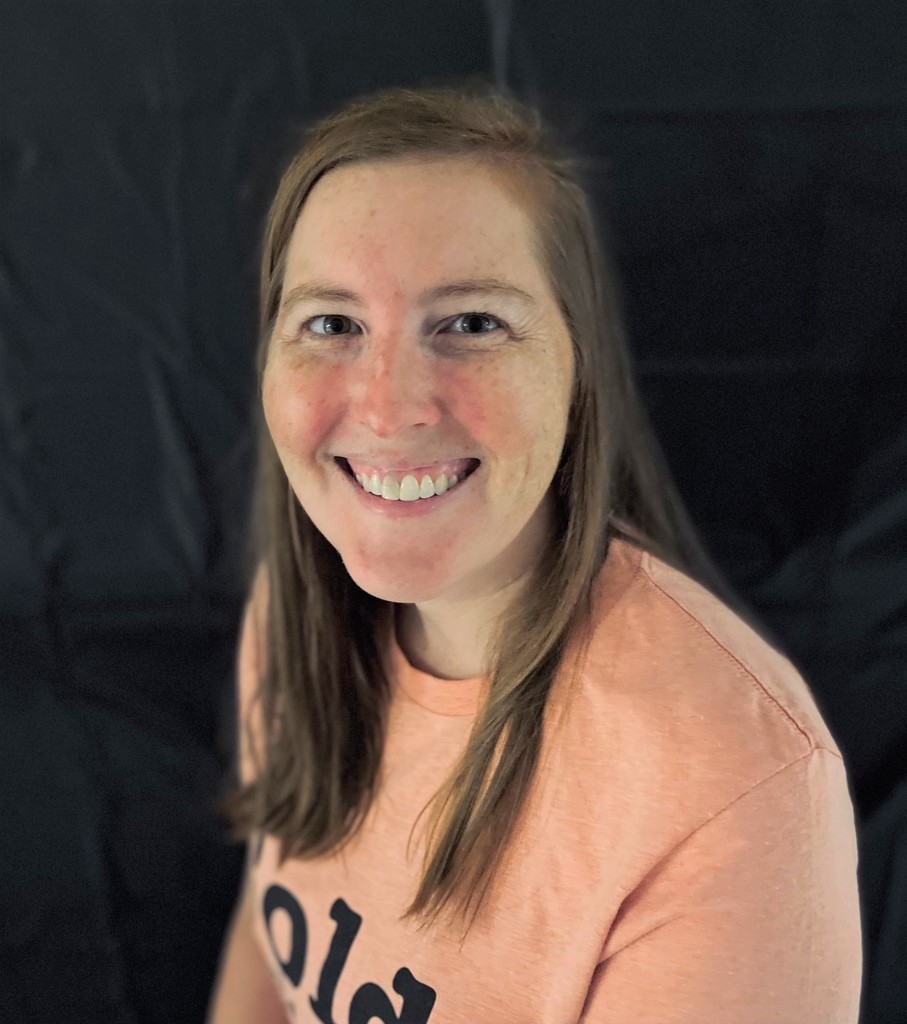 N-CCS recognizes and thanks North Newton Elementary School counselor, Robyn Honer. Ms. Honer is a graduate of Appalachian State University and the University of North Carolina Chapel Hill. Thank you for your dedication to the Children of North Newton Elementary!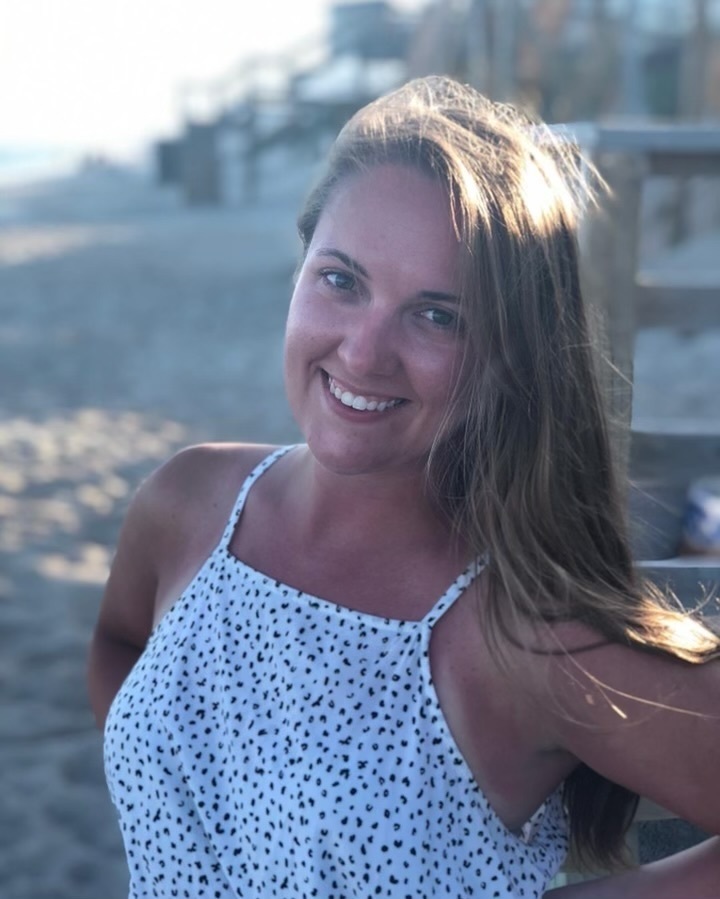 N-CCS would like to thank and recognize Katrina Palozzi, school counselor at Newton-Conover Middle School during National School Counselor Week 2022.
N-CCS wishes to thank and recognize Lorraine Swagger, Guidance Counselor at NCHS for her work with our students, staff and parents. Ms. Swagger has been in education 28 years and at NCHS 6 years. She said what she likes most about working in education is "Creating lifelong learning and assuring social-emotional health." Thank you for your continued hard work on behalf of our school district.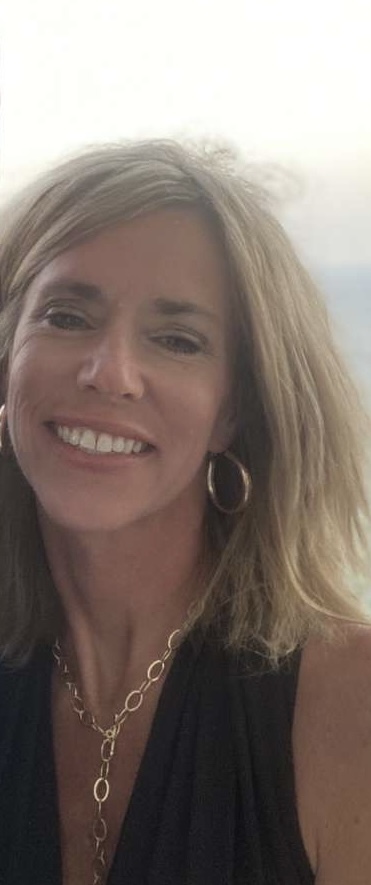 N-CCS wants to thank Tammy Hayman, Guidance Counselor at Newton-Conover High School for her continued service to NCHS. Ms. Hayman has been in education 20 years and has served at NCHS for 12. She says, "My favorite part in education is the ability to help students and see their successes through their 4 years. I especially like to see students who did not think they could rise to the challenges of high school overcome any obstacles and successfully graduate. NCHS is my extended family. Through the tough times and the celebrations we are here for each other." Thank you for your continued work with our students.
N-CCS recognizes and wishes to thank Elizabeth Arditti, School Counselor at Discovery High School for National School Counselor Week, February 7 to February 11. "Discovery High School students, families, and parents are truly blessed to have such a wonderful school counselor as Elizabeth Arditti. The resources she provides along with the supports she puts in place for all stakeholders is second to none. We thank her for everything she does!!" Shane Whitener, Principal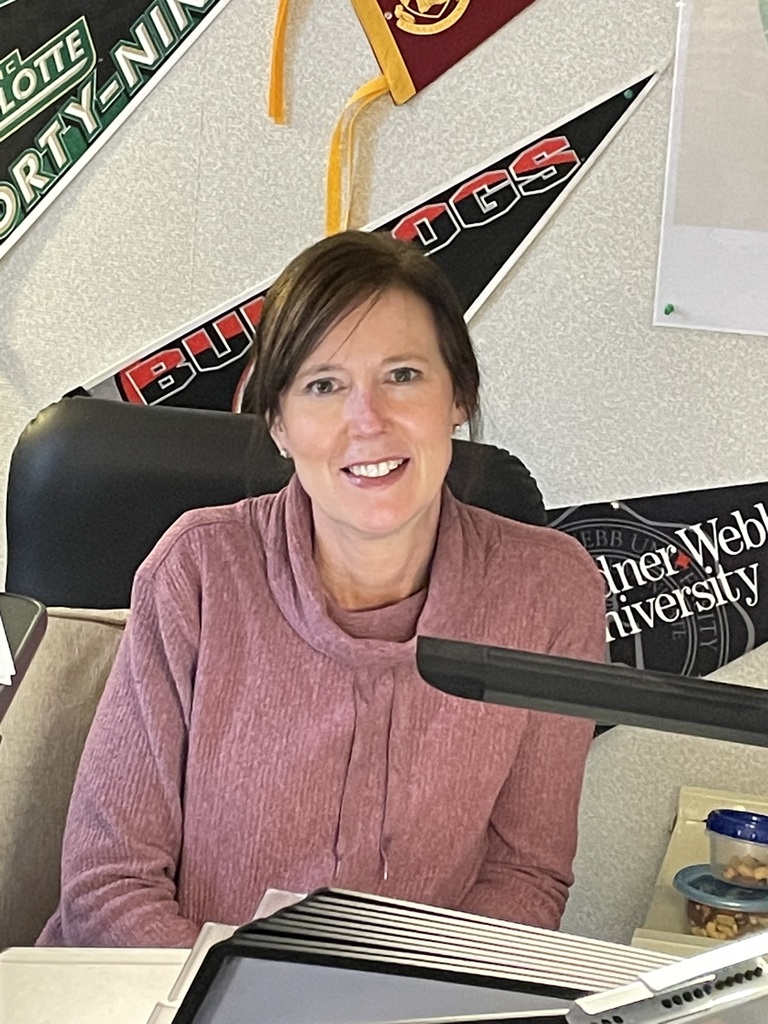 National School Counseling Week 2022, "School Counseling: Better Together," sponsored by the American School Counselor Association (ASCA), will be celebrated from Feb. 7–11, 2022, to focus public attention on the unique contribution of school counselors within U.S. school systems and how students are different as a result of what school counselors do. National School Counseling Week highlights the tremendous impact school counselors can have in helping students achieve school success and plan for a career. The special week honoring school counselors provides recognition for school counselors who "implement comprehensive school counseling programs, a vital part of the educational process for all students as they meet the challenges of the 21st century,"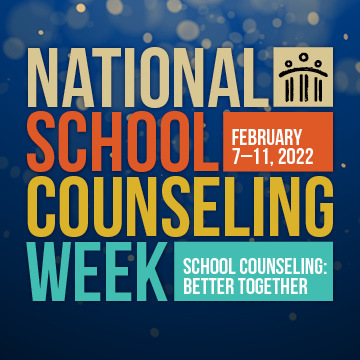 Our area is under a winter weather advisory until mid-morning. Due to the potential for freezing rain that could impact road surfaces, Newton-Conover City Schools will operate on a 3-hour delay for students and staff. Kid Connection will open at 9:00 am.
N-CCS is hiring a Technology Technician I, II or III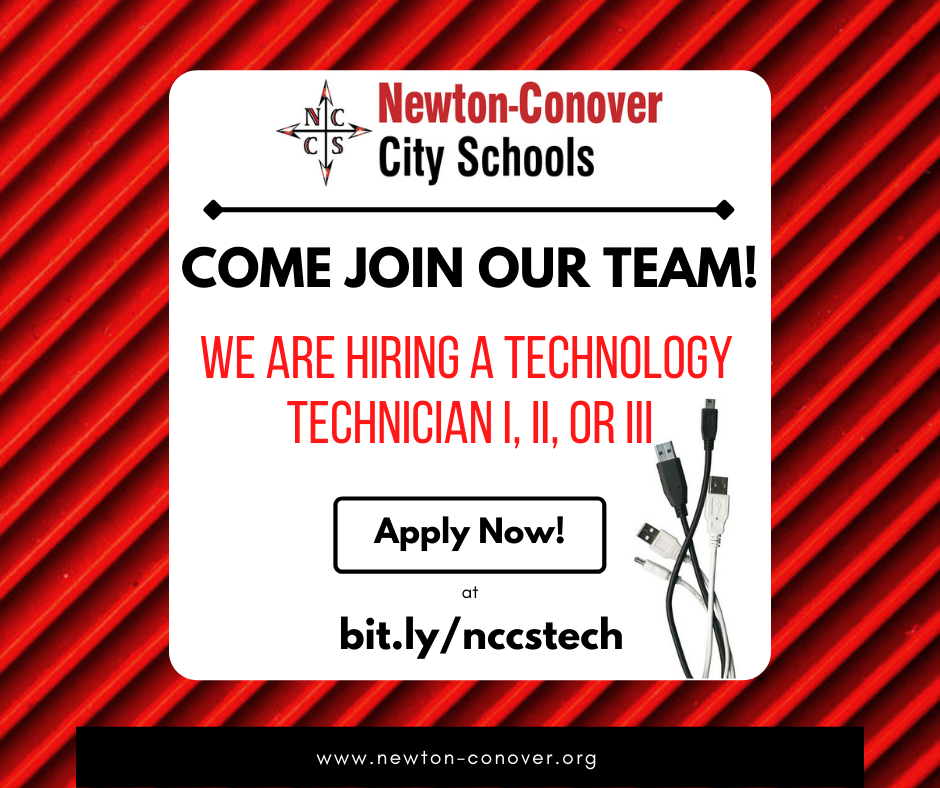 N-CCS expresses its appreciation during NC Board Appreciation Month to Board Member Jim Stockner. Mr. Stockner is a retired educator and a graduate of East Carolina University. His favorite pastime is music performance. "Newton-Conover is a small system with a family atmosphere." Thank You Mr. Stockner for your service to Newton-Conover City Schools!